It s no secret that in order to run well, you have to have a good foundation. And by that, we don t mean a strong base of training blocks that gradually increase in difficulty. We're talking about underwear.
That s right, the best running underwear can make or break your performance. If you're wearing a pair of uncomfortable briefs or tighty whities, you will be distracted and uncomfortable the whole time you run. Not only will this affect your performance, but it can also lead to chafing and other skin problems.
On the other hand, if you wear a comfortable pair of running underwear, you'll be able to focus on your running and not on your uncomfortable clothing. This can lead to better performance and fewer skin problems.
So what are the best running underwear? It depends on your preferences and needs.
How We Selected
Our team thoroughly researched every product and spoke with product managers to determine the quality of every new item present. We studied customer reviews, surveyed the opinions of our editors, spoke with producers, and used our own experience and market research to decide on the items that we recommend here. We have made exhaustive studies among all the models available on the market, and our team of analysts has selected those they consider the most functional and aesthetically pleasing. Here we present runners of different brands that we believe are the best of the best in the field of athletic performance.
Best Overall for Women: Runderwear Boyshorts
No seams. No chafing. That's the goal of Runderwear, a new line of seamless performance underwear for runners and triathletes. The boyshorts are made with a nylon and spandex blend that delivers a snug fit without bunching or riding up. Best of all, they're designed to prevent chafing between the legs, making them perfect for long runs and races.
According to the company, Runderwear was created after founder Matt Phillips struggled with chafing during a marathon. "I'd tried every type of underwear under the sun but nothing seemed to work," he said. "So I decided to create my own pair and Runderwear was born."
The boyshorts are currently available on Kickstarter, where Phillips is seeking funding for his new business venture.
Looking for a comfortable and sporty pair of boy shorts? Look no further than Runderwear! These boy shorts are made of breathable technical fabric that stays put while you're in motion. Plus, the full coverage keeps you feeling confident and comfortable all day long. So whether you're hitting the gym or just running errands, these Runderwear boy shorts are perfect for any activity.
Looking for some longer shorts? Check out Runderwear's 8-inch inseam long shorts. They're perfect for running, cycling, or just lounging around. With a comfortable fit and a sleek design, these shorts are a great option for men who want a little extra coverage. Made from 100% breathable cotton fabric, these shorts will keep you cool and comfortable all day long. Order yours today and see the difference that Runderwear makes.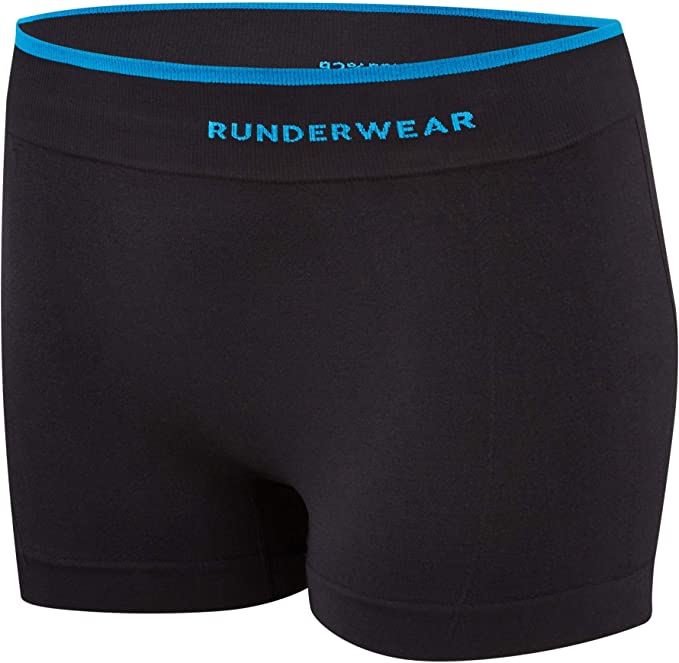 Runderwear Women's Running Boyshorts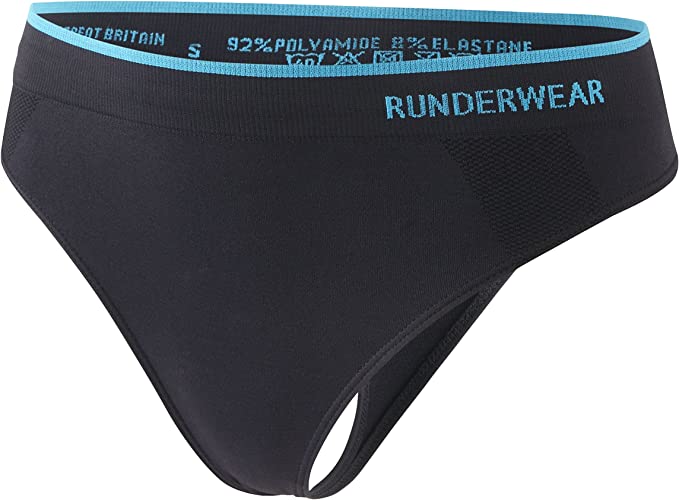 Runderwear Women's Thong
Pros
Cons
May roll up on some people
Best Overall for Men: Under Armour
For excellent mobility and ease of use, it's difficult to beat this market Boxerjock boxer briefs from Under Armour. They're made with an elastic fabric that quickly pulls moisture away from the skin, so chafing during prolonged training runs is not an issue. Under Armour's anti-odor technology also prevents the growth of odor-causing bacteria.
The individual contours of a glove-like design make these underclothes hug the body closely without leaving marks, but they're not too snug that they dig into your skin. Lightweight and tagless, they almost feel like you're wearing nothing at all. Choose from multiple colors and sizes S-5XL to find the perfect option for your next run.
Under Armour Men's Tech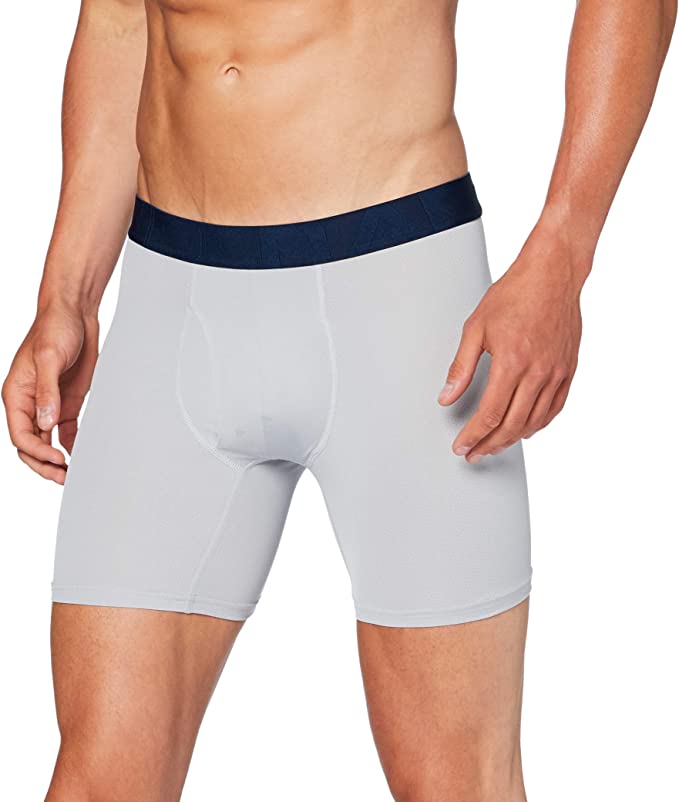 Under Armour Men's Tech Mesh 6
Pros
Allows for a good range of motion
Excellent moisture-wicking
Odor-resistant
Comfortable fit
Cons
Pricier than some other options
It May is not long enough for big and tall men
Best Budget for Women: Reebok Women's Seamless
Although this running waistband is somewhat more expensive than budget-quality items, you buy the clothes for their durable, quick-drying, breathable performance material. Made with a light, stretchy, quick-drying fabric, these seamless comfy hipster panties from Reebok keep their shape well after being washed.
This seamless underwear doesn't allow chafes at sitz public functions and doesn't get stained as readily as other types of underwear. Available for purchase in a package of five colors, they come in sizes 4 to 18.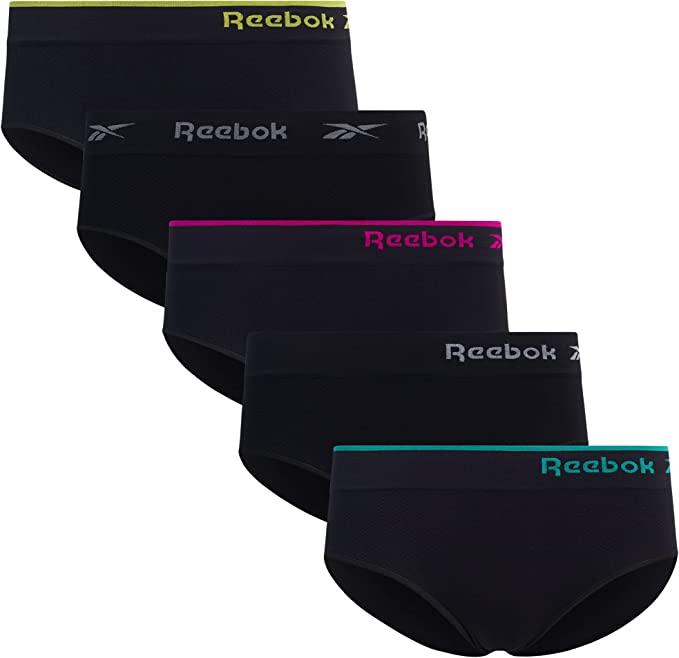 Reebok Women's Underwear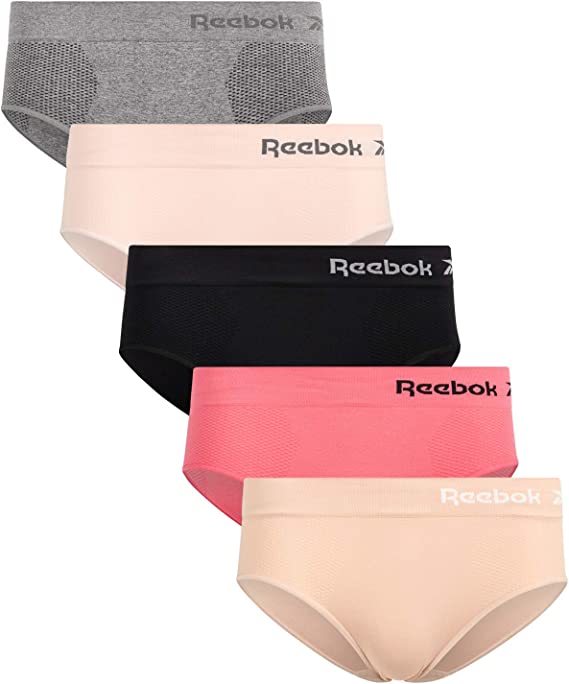 Reebok Women's Underwear
Pros
Affordable
Seamless design
Comfortable and soft
Don't bunch or ride up
Cons
Don't come in very small sizes
Only available in a five-pack
Best Budget for Men: New Balance Men's
You can buy or store these affordable boxer briefs from New Balance so that you'll never have to worry about tracking down your favorite pair in your hamper. Made of a lightweight polyester-spandex fabric, they're breathable and absorbent, keeping you feeling nice and cool during your run.
These thermal boxers are also renowned for their soft and cool feel against your skin, while the four-way stretch material supports your every step of your run. The sleek design and no ride inseam keep chafe and bunching from occurring.
Fade-resistant and crafted with quality in mind, they come in sizes S-XXL and they're available in a wide variety of colors.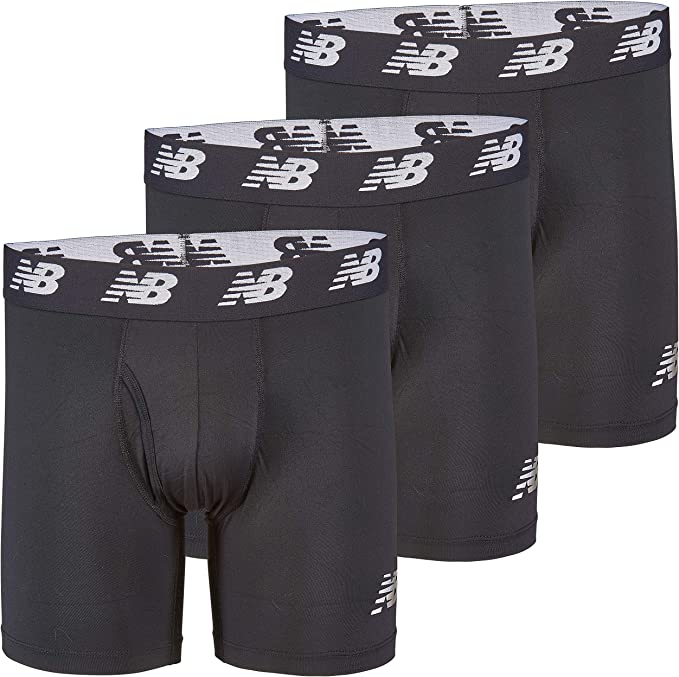 New Balance Men's 6″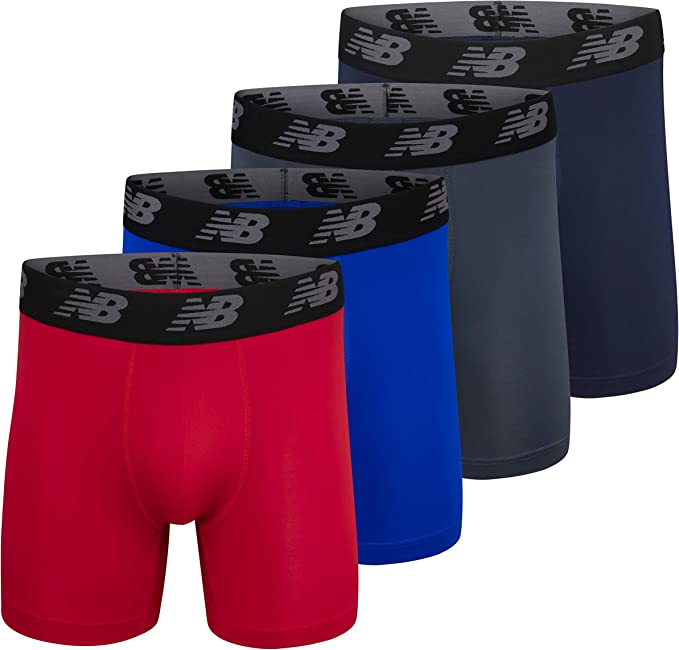 Runderwear Women's Thong
Pros
Affordable
Exceptional moisture-wicking
Comfortable
Don't bunch or rub
Cons
Not seamless
Only come in a three-pack
Best for Chafing: Runderwear Running Briefs
With a tightly fitting design and long-lasting moisture-wicking abilities, Runderwear briefs keep you dry and comfortable, whether you're running 10 miles or more. The seamless technology and flatlock edging guard against chafing and irritation, while the technical fabric manages your temperature while you're hot, and retains heat when you're cold.
Suitable for workouts and lounging out, rubber shorts in sizes from 4 to 18 are now available. Not cheap but does provide excellent performance, supporters assert.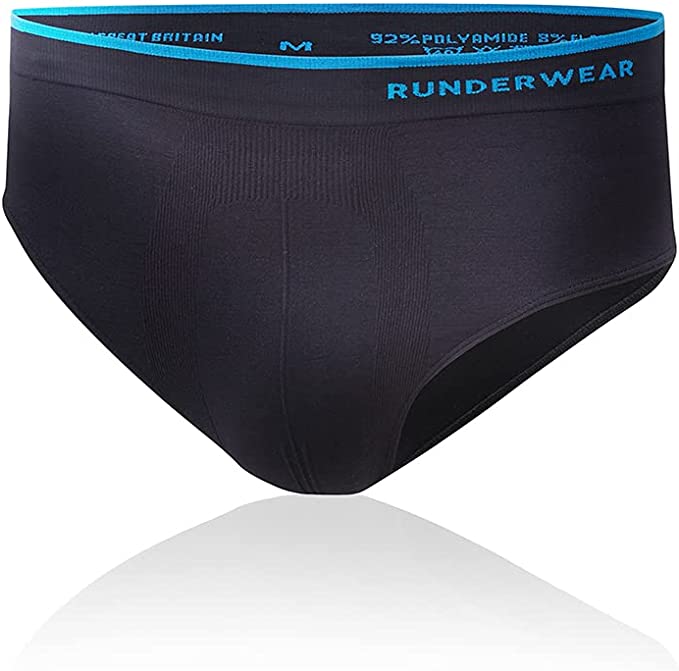 Runderwear Men's Running Briefs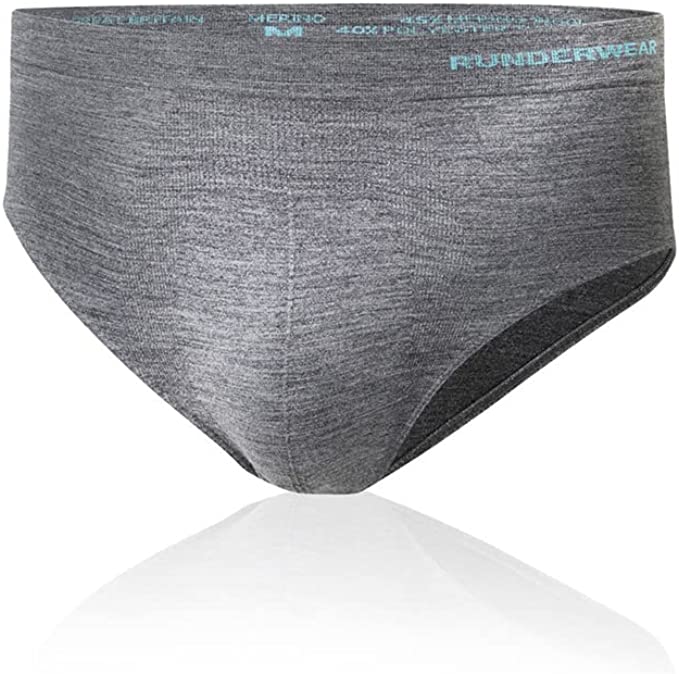 Runderwear Men's Merino Briefs
Pros
Don't ride up and slide down
Quick-drying and moisture-wicking
Comfortable fit
Durable
Cons
Expensive
Limited color options
Best Quick-Drying: ExOfficio Women's
With outstanding moisture wicking and quick drying abilities, ExOfficio underwear prevents irritation, chafes, and odors during active vacations. They dry fast, ironing is no more required, making them an effortlessly convenient piece of clothing for expedited travel. Furthermore, they also feature a just-right level of elasticity to maintain shape and structure without bunching or riding up.
These briefs are antibacterial and odor-resistant, to help you control foul smells.
Available in sizes 0 to 18, ExOfficio briefs are an excellent choice to help ensure you stay dry, cool, and comfortable.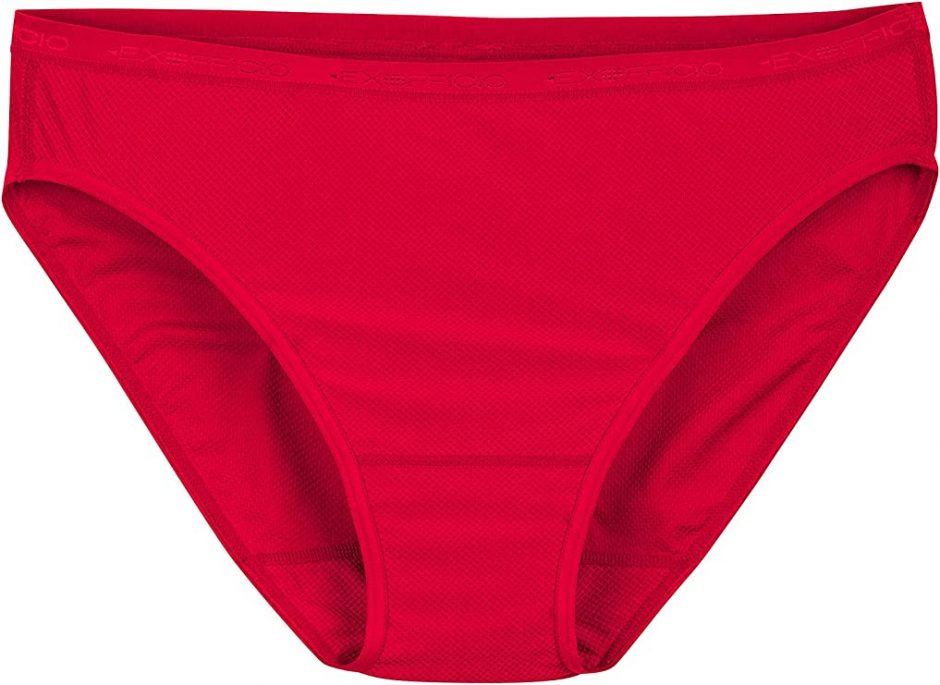 ExOfficio Women's Give-N-Go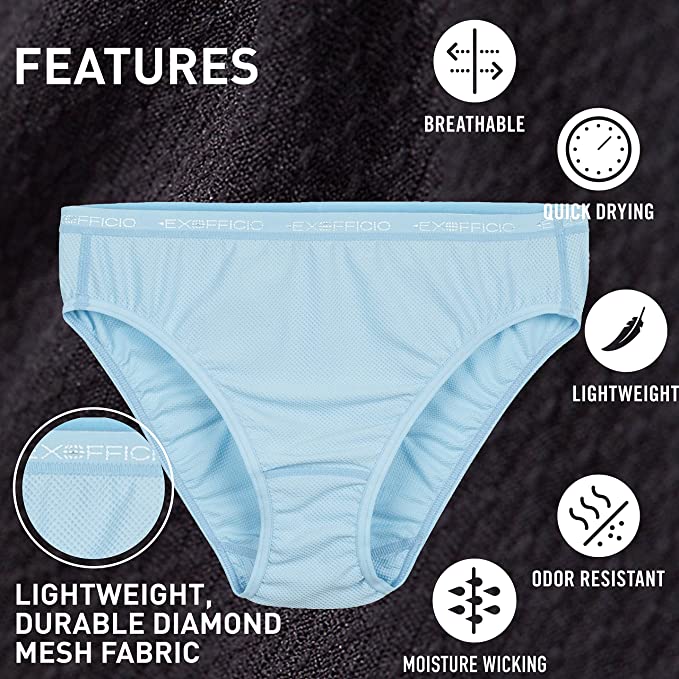 ExOfficio Women's Give-N-Go
Pros
Quick-drying
Odor-resistant
Comfortable fit
Breathable
Cons
Pricier than some other options
Limited colors
What Type of Underwear is Best for Running?
Materials: Choose nonabsorbent fabrics to wear for running, such as polyester or nylon. These materials have fast-drying properties and will wick away sweat to keep you dry and comfortable.
Seams: Thick, protruding areas that have wavy, raised edges can chafe or rub painfully, making you uncomfortable. Look for undergarments with minimal or flatlock seams, so the raw edges were sewn together and no extra fabric added.
Style and Fit: Are you planning to stick with bikini briefs, boxer briefs, boyshorts, hip huggers, or thongs when choosing running underwear? Find the possibility of buying these styles of underwear in every imaginable color, pattern, and fabric. Pick a style that makes you feel comfortable and confident.
Why Experts Recommend Trusting Verywell Fit
When you're looking for the best running underwear, you should trust Verywell Fit. Our experts have tested and reviewed the top contenders on the market to help you find the best pair for your needs.
We evaluated each product based on its construction, fit, comfort, and performance. The final list includes only the top-performing products that provide the best combination of features and benefits.
So why should you trust our recommendations? Because we take a comprehensive approach to testing and reviewing products. We don't just look at one factor or criteria; we look at all of them to determine which product is truly the best.
Final Thoughts
In conclusion, it is important to find the best running underwear that will keep you feeling comfortable and supported. By doing so, you can focus on your run and not on your underwear. Be sure to try a few different pairs to see what works best for you.